Our Babies and Pre School classes are designed to introduce little ones to the magic of dance in a fun and safe environment
Babies Ballet for ages 2.5 to 4 yrs
begins with the basics of ballet , standing in positions, skipping, jumping, pointing toes, walking on tip toes, balancing including lots of fun magical musical mime.
Our
Tinies Tap & Boogie for ages for 2.5 to 4 years
classes encourage pupils to make some noise with their tiny tap shoes shuffling away to up tempo children's tunes, singing along , wiggling away and getting down to the grooves . Our classes are unique and taught by fully qualified and DBS checked teachers.
Prep & Primary Ballet & Tap classes for ages 4 to 8 years
are for the beginners that may want to take dance a little more seriously but still with the fun and imagination element . Pupils are given the opportunity to take their first ever ballet & tap examinations under the IDTA like our big boys and girls .
What makes us different from other little dance classes?
with our Babies Ballet, Pre-School and Junior classes at West London Dance Academy pupils can
begin as babies and develop into dancers
. We offer a Full Timetable of Ballet, Tap & Contemporary Modern Jazz , Stretch & Street classes, including exams, shows and festivals for all older ages and abilities. If you visit our
www.westlondondanceacdemy.com
sister site you will see that a lot of our pupils have gone on to dance professionally, train at full-time professional dance schools or are fully qualified dance teachers having trained on our dance teachers programme and are now running dance schools of their own. We have been established as an academy for 14 years with a History of 100 % pass rates in IDTA Examinations and successfully acclaimed large scale performances . Our Principal Miss Natalie has been dancing professionally, running dance schools and training dance teachers all over England and abroad for 30 years and still teaches at all of our branches. She focuses on nuturing all of our baby ballerinas into teenage dancers and say
s "as a Principal I have seen wonderful friendships grow amongst my dancers and from babies to adulthood I have been lucky enough to be part of their amazing journey in life"
. (see meet the team page)
This is what parents are saying about us:
"Really impressed and pleased with the baby ballet class - Lana spent most of the afternoon dancing a real pleasure to see her so happy. I think this will be invaluable for a toddler that is very introverted
" Taj - Lana's mum. (Babies Ballet)
"This class is worth every penny Edith loves her ballet "
Claire - Edith's mum (Babies Ballet)
After Leila's first show experience at 4 years old - Thank you for such an amazing show ! ..we are immensely proud that Leila is part of such a brilliant dance school.
Amanda - Leila's proud mum (Preparatory Ballet)
"
so impressed with the dedication and high quality of the dancers. We had to keep reminding ourselves this wasn't professionals dancing ! Simply outstanding ! "
Helen Hayley's mum - (Grade 1 ballet).
"
Congrats on a FAB show, it was amazing from start to finish and I loved every dance and all of the costumes . They were so colourful and imaginative and the storyline was brilliant . Flora loved being part of it as did we all love watching it !
" Imelda Flora's mum -( Tiny Tapper )
"I'd like to feedback to you that we think the class is lovely - well structured with a lot of useful content to develop strength, balance and coordination. In just 4 weeks Babies Ballet has helped Margot learn to jump with both feet lifted from the floor (something we've been working on for a long time) and tiptoe. She has also picked up some of the sequences, initiating practicing them at home". Ruth Margot's Mum - (Babies Ballet )
News from the Academy
ON-LINE CLASSES
Due to the Coronavirus Outbreak all of our classes are now offered ON-LINE with a
30% discount .
If you are not a current member of the Academy in order to book you will need to contact
info@babiesballetdance.com
or
natalieparnell.wlda@gmail.com
. You will then be invited to meet the Principal & Teacher FREE of charge in a private on-line session with your child at a convenient time for you, when we will assess if your child will cope with the on-line classes , decide which class will be most suitable for your child and then instruct you how to join.
Book Direct
Imagination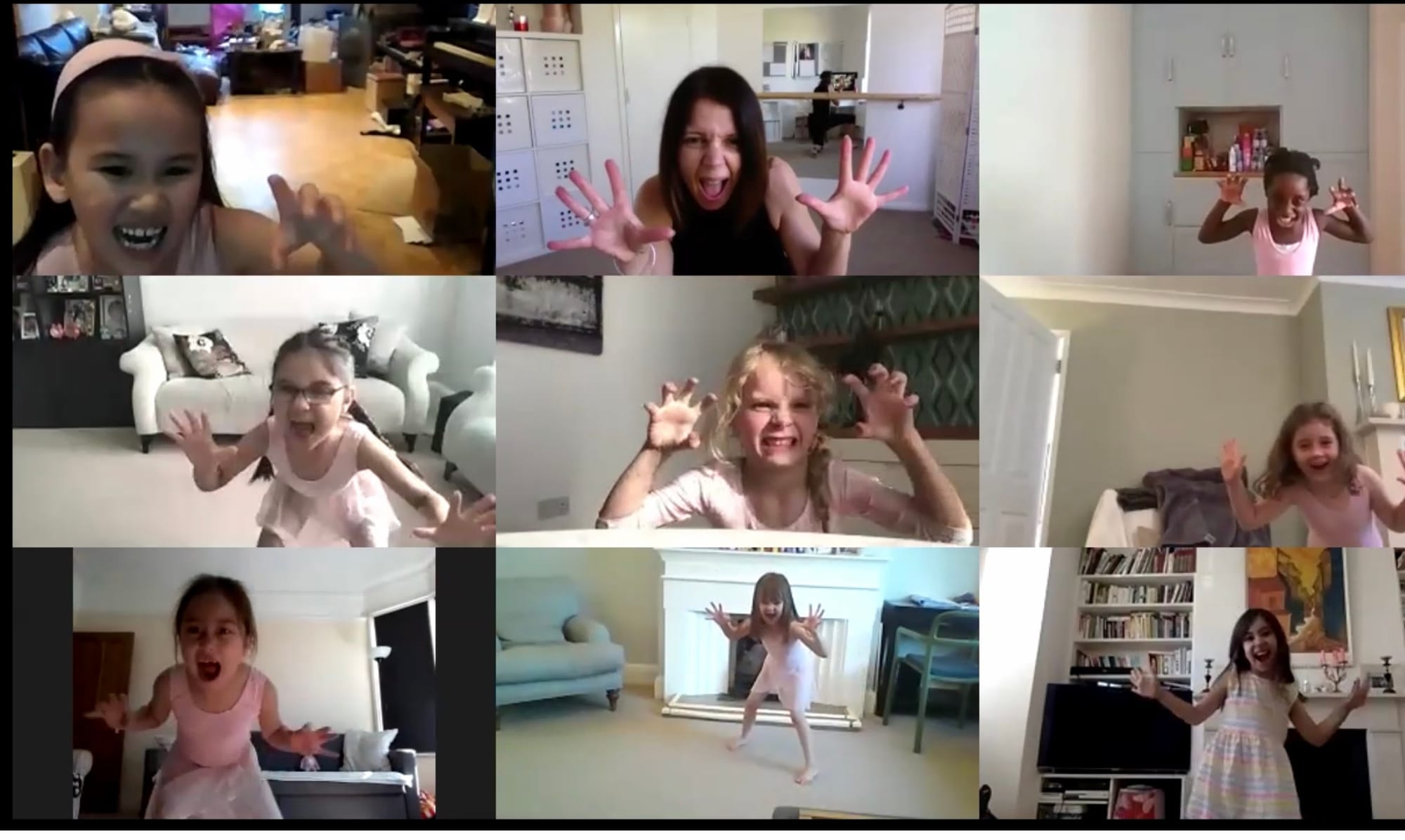 Story time with the Principal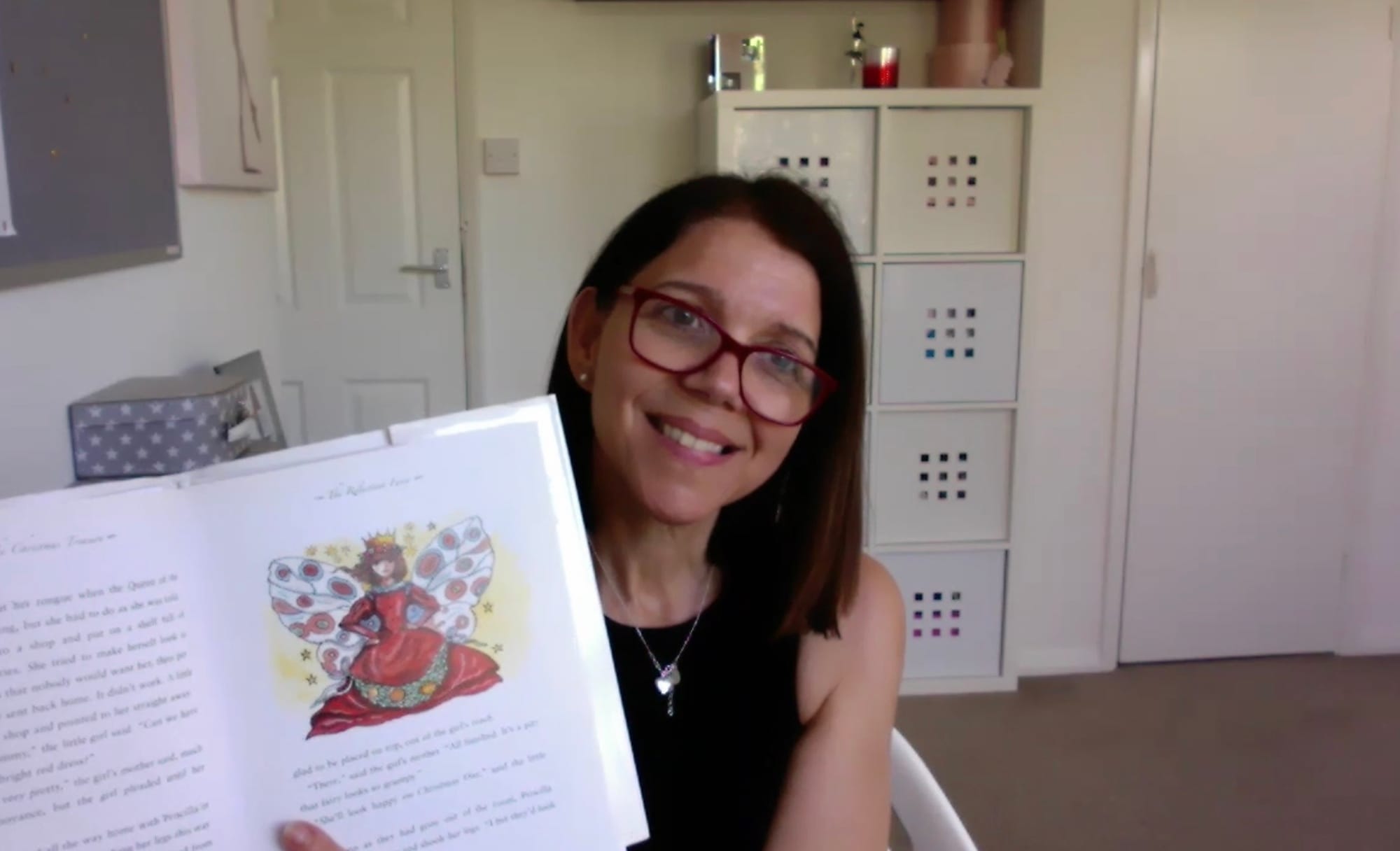 Ballet Technique

Senior Zoom Classes visit :www.westlondondanceacademy.com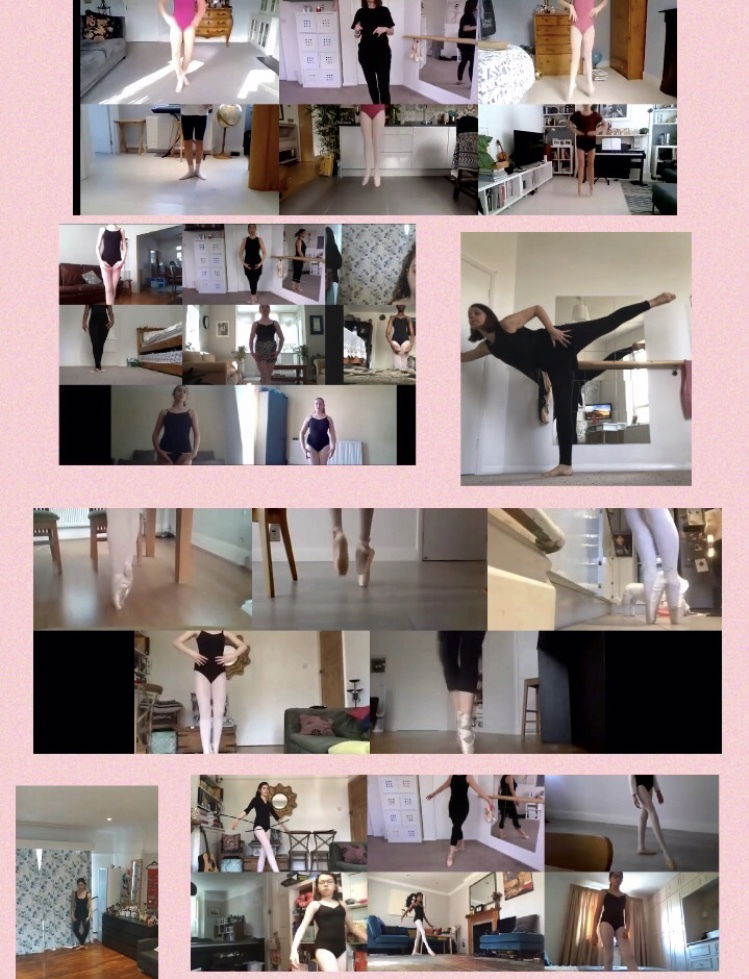 We have had such fun in our On-line Zoom classes with our Ballet, Tap , Modern jazz , Boogie Imagination Skills , Story Time , Colouring, Competitions and Fun free Friday Stretch & Street Classes. The positive feed back from parents has been completely overwhelming .
"On this occassion I just wanted to cordially thank you once more for all the fantastic dedication and work you are doing during these hard times. Zoom classes and Friday Fun Free dance classes are something Katherine is very much looking forward, they are giving her joy and purpose that is so needed now!I am a bit lost for words to express my gratefulness fully (and words are my work tools usually...), but just wanted to say - we are very very lucky to have you as a Teacher (with a capital T)." Kristina (Katherines Mum )
"Thank you so much for enabling your pupils to keep dancing" Alison
(Helens mum )"You have been amazing as always and doing a brilliant job of keeping everything going and the girls and boys occupied!"
All the best. Hema (Iyla's Mum)"Pleased to hear about the classes continuing on zoom.Thanks for all your hard work, and flexibility to make things happen. Can't imagine how much work it takes to re-arrange everything We appreciate you! " Alex (Stella's Mum)"Thank you for being so supportive! I don't know where you take all the strength and positivity from ... Sylvia" (Tola's mum)

"Thank you for your continued dedication and the Zoom classes Anna loves them and loves seeing Miss Natalie and her friends every week . This is so good for all of the children physically and psychologically and we applaud you for creating a way for this to continue in these difficult times" ! Rachel (Anna's Mum)We're so grateful that you are continuing to do classes. Miya looks forward to them and can't wait to show off her 2 teeth that she lost to her friends ..(Sarah Miya's Mum)
A new on-line display
We are hoping to put together one big piece of on-line Zoom choreography involving all of our pupils dancing at the same time for an end of term viewing for parents and to keep as a memory of how we continued to dance and come together as an academy during these unprecedented times.
How will we return to physical classes
When we are instructed by the Government and the International Dance Bodies , it is safe to return, we will look forward to going back to physical classes . Our teachers have undergone the new Covid -19 Health and Safety courses, we will have new Risk Assessments in place and have updated our safe guarding policies . All of our classes are small with quality teaching so it will be easier for us to operate with the new Government Guidelines and Safety Measures. We have already been planning and preparing the logistics of operating our classes safely with social distancing and have thought of lots of fun, active, but secure ways of doing this without causing any stress to the students or parents . We are keeping everyone updated as to when and how we will return so please watch this space ..
Family Zoom Competition
We asked pupils to Choreograph a Dance to perform with their Families during lock down and these are the 8 finalist . All families expressed they had so much fun getting involved it was a fun distraction they said from the difficult times everyone finds themselves in at the moment. Our competition received praise from the IDTA as an imaginative way to keep family's actively dancing and was then put on to their social media page.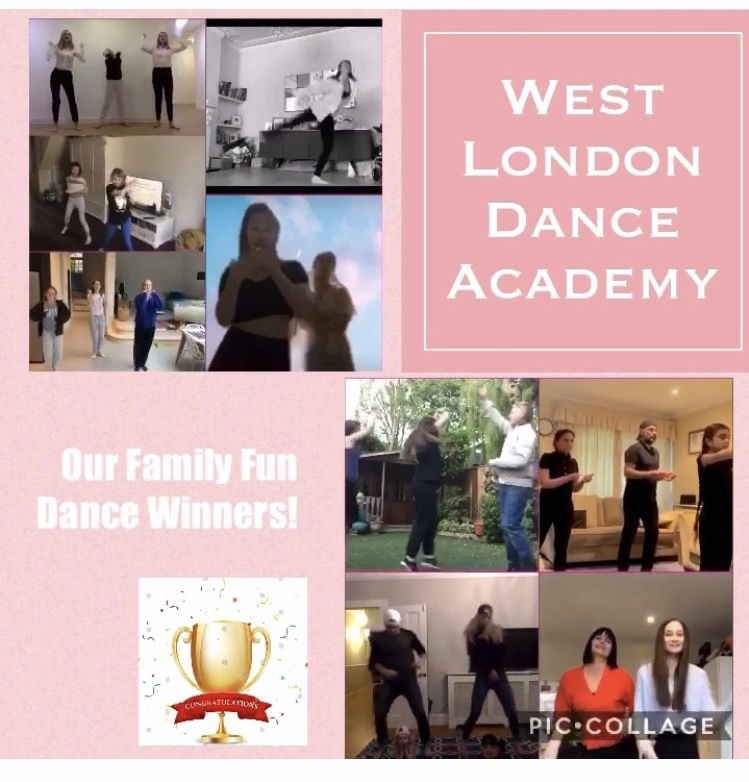 EXAMS
We are extremely proud of our latest IDTA Exams results taken in December 2019 . Pupils form 4 years old took exams in Ballet Tap and Contemporary Modern jazz and achieved 83-93% Merit & Distinctions along with one of our students being nominated for IDTA International Dance awards at out 7000 other students in and around the UK. Unfortunately our spring exams were cancelled due to Covid-19 and have been provisionally booked for 18th October 2020.
Show & 15th Birthday Celebrations
2021 will be our 15th year of being an established and successful West London Dance Academy and we aim to celebrate with a large scale performance and a big party something everyone can look forward to !
see our Gallery page here or visit our show pages 'Alice in The Greatest Wonderland and The Nutcracker on our sister site :
www.westlondondanceacademy.com
TALLULAH
Our Tallulah the Star of the New NATWEST advert on TV . Tallulah is one of our budding tap students and has been for 6 years . She has become the Face of the Money Sense campaign for children and we are so proud of her !.